APA Insurance

APA Insurance Co., Ltd. was established in 2015 with registered capital of LAK32 billion. it is a 100% locally-owned company and offers a wide range of insurance products including house and property, personal accident, health, life, car, and savings insurance.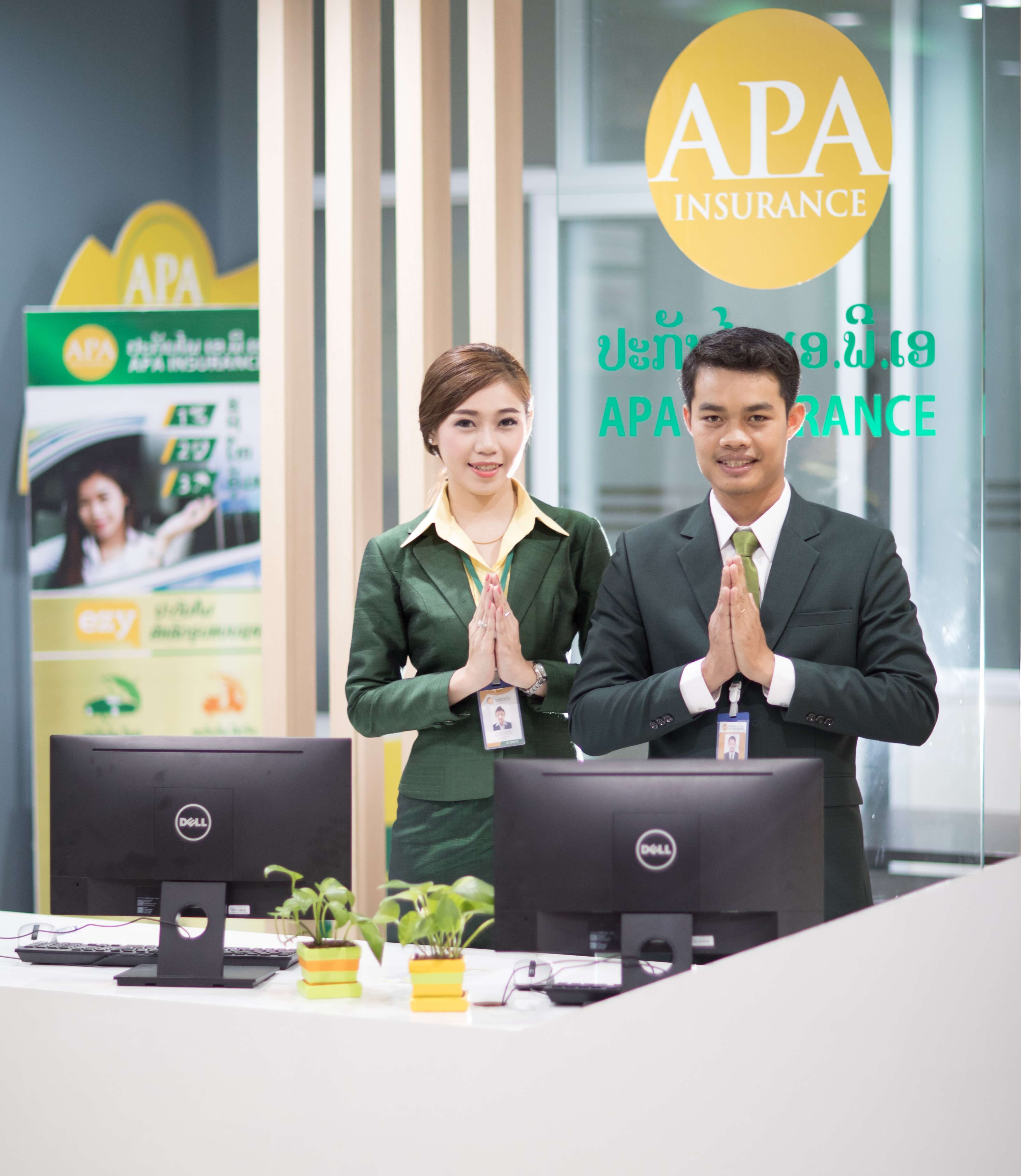 Its founder anticipated increasing domestic insurance demands resulting from national growth and thus created the company, with the vision of "Transforming insurance to create a better tomorrow for all", as well as the mission "To deliver the highest standard of service in insurance in Lao PDR, promote accountability and strong governance - protecting all stakeholders in our journey to become a leader beyond our borders".
APA Insurance is the first insurance company in Lao PDR that introduced state-of-the-art technology to its operation and services. Its reputation has been bolstered by its high-caliber workforce and core tenets of Accountability, Protection, and Assiduity, which sustain client trust.

We'll Be There Promptly to Take Care of You

Providing consultancy services by insurance experts.
Employing cutting-edge technology for business management to achieve maximum impact and efficiency.
Underscoring customer satisfaction and trust.